A home health risk assessment
December 6, 2016
Risks: No home health agency likes to think about them, but every one faces them. From overlooked drug interactions to documentation errors, these liabilities threaten to undermine the hard work you put in to provide high-quality care to the people who need it most. But with a clear understanding of the risks your home health agency faces, you can develop strong prevention plans to keep your agency running smoothly.
Ready to tackle risk head-on? Start by seeing where you stand. Grade your agency with this home health risk assessment:
Risk #1: Drug safety
Kaiser Health News analyzed home health agencies across the country between January 2010 and July 2015 and found that around a quarter of them covered by Medicare "inadequately reviewed or tracked medications for new patients."
There are many opportunities for drug administration to go wrong: A home health agency may not receive a full list of a patient's medications after she is discharged from the hospital, a medication may be mistaken for a different one with a similar name, or potential drug interactions may go unnoticed. If you're not making sure your medication lists for each patient are accurate, up to date and safe, you're putting your patients at risk.
Risk #2: Interoperability
In many cases, medication errors can be traced back to a lack of interoperability, or the ability of healthcare providers to accurately and efficiently exchange patient data via their EMRs.
The Centers for Medicare & Medicaid Services continually rolls out regulations that rely on the collection of detailed electronic information, so home health agencies that don't use EMRs optimized for interoperability risk falling behind. And with patients seeing more and more providers, being able to accurately track each patient's health journey and easily access accurate patient information during sensitive transitions of care is more important than ever.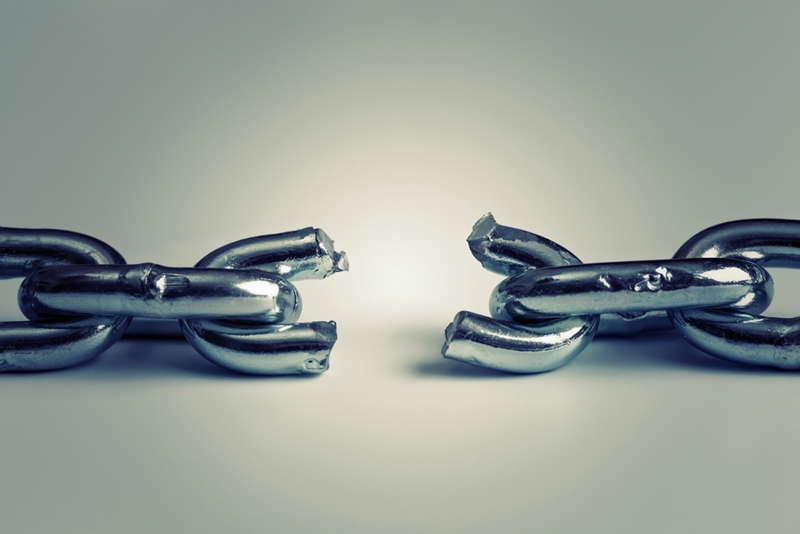 Risk #3: Star Ratings
Last year, CMS began giving Medicare-certified home health agencies Quality of Patient Care Star Ratings. The ratings are based on nine care measures and were created to help people find the best home health provider for their needs. However, many agencies are understandably feeling the pressure.
"That's a new challenge for all of us," said Donna Batts, director of operations at Central Home Health Care in Georgia, in an interview with the Atlanta Journal Constitution. "We'd all rather stay in a five-star hotel, right? So people are going to really look at those star ratings for home health agencies."
With this increased oversight, it's all the more vital for home health agencies to effectively track, measure and report their processes and outcomes. Learn more about Star Ratings here.
"Compliance can be a headache, but it's worth the effort to mitigate some serious risk."
Risk #4: Compliance
Medicare compliance is what enables your home health agency to continue to operate efficiently, provide the best care possible and stay in business, especially in today's value-based payment world. Fail to accurately and thoroughly document the patient care you deliver and you could be facing exhausting RAC audits and hefty fiscal penalties.
Compliance can be a headache, but it's worth the effort to mitigate some serious risk.
Risk #5: Time-consuming data entry
Though data collection is more important than ever, uninterrupted face time between clinicians and their patients is essential to high-quality care. That's why you don't want to be wasting precious hours manually entering the same data over and over again. Not only that, but the more people you have entering data, the more opportunity there is for error.
Keep the focus on real patient interaction with trusted EMR software that takes care of the data entry for you.
All of the pain points above can be minimized with NDoc, Thornberry's Best-in-KLAS home health and hospice EMR. With NDoc, your agency can take advantage of industry-leading software features that reduce risk, from automatic compliance updates to medication alerts.
Related Articles
// END PAGE CONTENT ?> // FOOTER ?> // END FOOTER ?>