The importance of 'Best in KLAS' EMRs for hospital-based home health agencies
March 7, 2017
Hospital-based home health agencies serve an important function in the continuum of care. By operating within a hospital, they can help reduce readmission rates and provide a seamless transition from one setting to another for patients that require post-acute care.
For these home health agencies to fulfill their mission, however, they need to be supported by EMRs that not only include comprehensive features and functions, but also properly prioritize interoperability.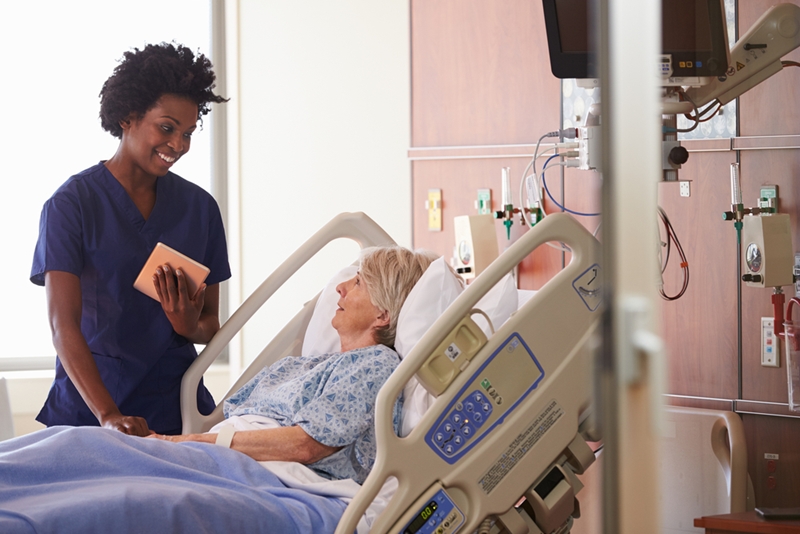 Earning the Best in KLAS designation is yet another indicator that an EMR can be depended upon by hospital-based home health agencies. In today's healthcare landscape, a Best in KLAS EMR will be fully interoperable, supporting home health agencies with the data exchange required to effectively deal with the challenges of their important role in the health system. The Best in KLAS recognition is based on extensive interviews and conversations with clinicians and staff that have used the EMR in their daily operations, and thus hospital decision-makers looking to implement a new EMR can feel confident in their decision.
Here's why a Best in KLAS EMR is important for hospital-based home health agencies:
It helps a dynamic team function.
Technology supports high-quality healthcare, but it is the people behind the care that make all the difference. The many physicians, nurses, specialists, clinicians and other staff of a hospital need to function in harmony, and home health agencies play an important role in this care symphony.
As Pamela Duncan, Innovation Advisor for the Center for Medicare & Medicaid Innovation, noted in an article by the Alliance for Home Health Quality and Innovation, "Many hospital-based transitions models have increased utilization of nurse practitioners and physician assistants which requires home health agencies to better articulate which services they can provide to complement the work of the hospital's care team."
A Best in KLAS EMR that is optimized for interoperability helps hospital-based home health agencies achieve this stronger level of communication. A cardiovascular health specialist on one floor of the hospital can input and send a patient's health information to a clinician at the home health agency, who can then prepare a care plan for the patient. By exchanging files that are able to be accessed and read throughout the hospital, as well as by any care providers the patient sees outside the hospital, the transition of care can go more smoothly thanks to effective communication between all team members.
"Transitions of care can go more smoothly thanks to effective communication between all team members."
It supports compliance.
Though the focus is always on the care, hospitals have to be increasingly thinking about the numbers, due to ever-growing regulations from CMS. The cost of the care, the number of readmissions and length of stay are all factors receiving greater scrutiny, Home Health Care News noted. Home health agencies can have a big impact on these numbers, and that's why it's imperative that they're backed by the right software. If data on readmissions, transitions of care, test administration, appointments, and other factors are not accurately logged and compiled in one central system, then a patient can be unnecessarily readmitted, or inaccurate numbers can be submitted to CMS, which can hurt reimbursement or a hospital's rating. A Best in KLAS EMR streamlines data flows and alerts clinicians to errors, helping to support compliance.
It proves they can be a valued partner.
It all comes down to partnerships. A home health agency that has a skilled team of clinicians and staff, a proven ability to improve the welfare of their patients and a highly interoperable, cutting-edge EMR can be seen as a trusted partner in the larger hospital system, helping improve the quality of care.
Thornberry Ltd.'s NDoc EMR software received the Best in KLAS award in the Homecare segment for a record-breaking fourth year in a row – contact Thornberry today to see how their expertise can help your agency be a valued partner in healthcare.

Related Articles
// END PAGE CONTENT ?> // FOOTER ?> // END FOOTER ?>