Why health providers should promote National Family History Day
November 16, 2017
This Thanksgiving, families across the country will share heartfelt words of gratitude, delicious home-cooked dinners and, hopefully, their health histories. In 2004, the U.S. Surgeon General established Thanksgiving as National Family History Day, with the goal of helping more people be aware of the health problems that may run in their families.
According to the Department of Health and Human Services, a survey found that 96 percent of Americans think that knowing their family history is important. However, just one-third of these respondents said that they have ever attempted to collect and write down this history. Thanksgiving, when extended families are gathered together, presents an opportune time to have a conversation about shared health history.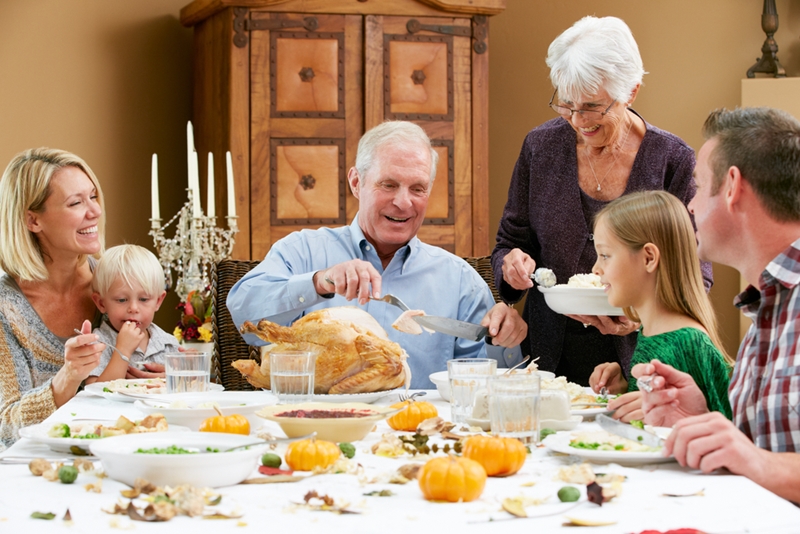 Having this dialogue is important for both patients and their providers, and home health and hospice clinicians should do their part to support their patients in learning about their health history and their possible genetic risks.
Why should providers encourage their patients to know about their family health history?
There are many serious diseases that can be passed down from generation to generation, including cancer, diabetes, heart disease and cystic fibrosis. Providers need to know whether there are certain conditions present in people's families so that they can evaluate their patients' risk for developing the same or related conditions and make more informed decisions regarding their plan of care.
For example, if a person has a family history of diabetes, their doctor can recommend that they reduce their sugar intake, more closely monitor their diet and establish an exercise regimen. As noted in the article "Chronic disease: Genes matter, but so does environment," in Scope magazine, a publication of Stanford Medicine, it's imperative that clinicians have a full understanding of both a patient's family history and their lifestyle habits in order to create custom-fit plans of care.
How can providers improve the discussion around family health history?
Home health clinicians have a number of tools at their disposal to help them support conversations about family health history with their patients.
The first is the "My Family Health Portrait" tool from the Surgeon General. Both clinicians and administrative staff can encourage their patients to use the tool to easily create a record of their family health history. Another helpful resource is TalkHealthHistory.org, which has a variety of tips and best practices for gathering and recording family health history for both patients and providers. If patients express discomfort at talking to their family members about their health histories, they can use the helpful communication tips in this guide created by the HHS.
Second, providers can put greater focus on discussing, updating and reviewing family health history information with each patient at each appointment and throughout care planning. They should use EMRs optimized for interoperability that enable clear and detailed family history information to be shared with all other providers that the patient sees.
And third, home health clinicians can use protocols that support the provision of care for patients with highly inheritable diseases, such as heart conditions. The NDoc® congestive heart failure protocol, for example, takes into account family health history to help clinicians develop plan of care that respond to patients' individual needs.
Making family health history a regular part of the conversation – at both the dinner table and in medical appointments – helps individuals take control of their health and well-being through customized strategies. When it comes to family health history, knowledge is power – and that's something we can all be grateful for this Thanksgiving.
Related Articles
// END PAGE CONTENT ?> // FOOTER ?> // END FOOTER ?>