Using protocols to treat congestive heart failure
November 28, 2017
We recently wrote about how NDoc® protocols can help reduce hospital readmissions. In this post, we'll be looking more in-depth at how a specific set of protocols can help treat and reduce hospitalizations related to congestive heart failure (CHF).
An urgent health crisis
Heart failure is a major public health crisis in the U.S. According to the American Heart Association, 6.5 million people have the condition, and by 2030 this number is expected to rise to more than 8 million. It is the leading cause of death in the U.S.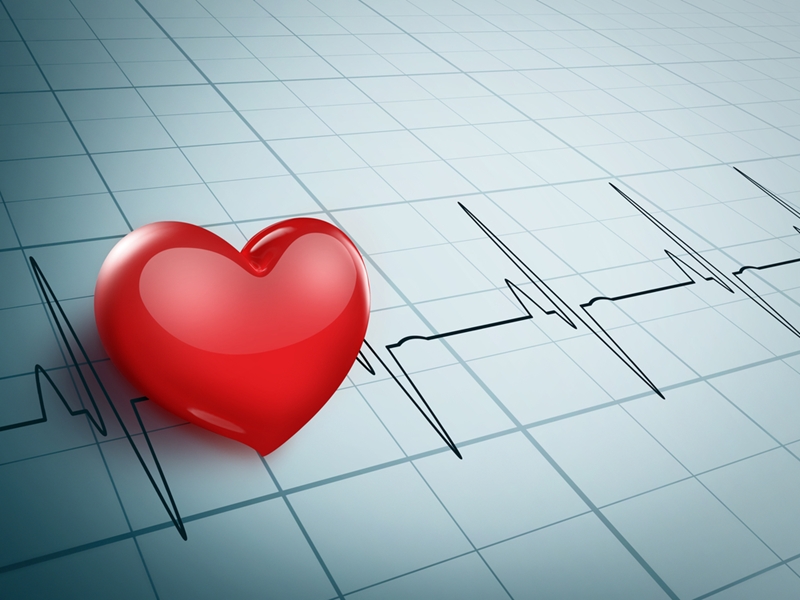 Because of the complications often tied to HF, the condition is associated with high rehospitalization figures. In fact, according to a paper in the Journal of Cardiac Failure, the annual number of hospitalizations due to HF as a primary diagnosis has increased from 800,000 to more than 1 million over the past 25 years, and from 2.4 to 3.6 million for HF as a primary or secondary diagnosis.
Furthermore, 50 percent of HF patients are rehospitalized within just six months of discharge, the AHA has found.
These high readmission rates are bad news for providers, as the Centers for Medicare & Medicaid Services has been hiking up rehospitalization penalties. These financial punishments are causing hospitals to turn to outpatient and post-acute providers to help them decrease their readmission rates and thus avoid negative financial impacts. With the high readmission levels related to HF, providers are searching for more effective ways to help patients manage the condition.
Outpatient and post-acute care providers rise to the occasion
As a result of the increased focus on rehospitalization, outpatient and post-acute care providers have reexamined patient care processes for HF, such as discharge planning, medication reconciliation, follow-up and disease management education. While one could argue post-acute providers are using comprehensive electronic medical records systems, their systems often lack streamlined and intuitive workflows that help clinicians and administrative staff keep track of the completion of best practices for reducing HF rehospitalization. They also very often face technical roadblocks to easily sharing this information with other providers in the continuum.
Out of this need came the development of the NDoc® congestive heart failure (CHF) protocol.
Using protocols to reduce HF-related rehospitalization
The team at Thornberry recognized an opportunity to enhance their NDoc® home health EMR to better support agencies in their effort to reduce HF rehospitalization rates. The team began creating an evidence-based program that was based on three components of HF patient care:
Teaching.
Assessment.
Intervention.
1. Teaching: Patient education is a cornerstone of disease management, especially for HF. By sharing diet, exercise and other HF treatment methods with patients, clinicians can help to reduce readmission rates by improving patients' self-management of the condition. A program is needed that ensures clinicians cover every applicable aspect of self-care education with patients.
"Patient education is a cornerstone of disease management, especially for HF."
2. Assessment: To reduce readmission rates, clinicians must be able to accurately assess patients' conditions as HF and recommend appropriate responses. A program that detailed signs of HF would help clinicians stay organized when dealing with many patients.
3. Intervention: Clinicians need to be able to effectively recognize if and when an HF patient's treatment plan needs to be altered or updated, and this information needs to be shared with and viewable by other clinicians and providers who may also see the patient.
These three needs formed the basis of Thornberry's new embedded CHF protocols for NDoc. From there, the team developed elements, including knowledge deficit statements, standard order fields, new assessment statements, new outcomes and treatment and discharge fields that enabled staff and clinicians to more effectively assess and administer patient care to ultimately reduce readmissions due to HF.
Results 
Thornberry rolled out its CHF protocol in NDoc® to great success. One such example case was at St. Joseph's Health System, a 400-bed acute care hospital using NDoc® in its home health division. The facility saw its hospital readmission rate drop from 66.7 percent in the third quarter of 2016 to just 11.1 percent in the fourth quarter. This also is an impressive comparison to the 33.3 percent readmission rate in the last quarter of 2015.
The NDoc® CHF protocol has demonstrated it can help hospitals and the outpatient and post-acute care providers they depend on reduce readmission rates for HF patients.
Related Articles
// END PAGE CONTENT ?> // FOOTER ?> // END FOOTER ?>